Ace Holiday Round Up for the Kids
This holiday season, participating Ace Hardware locations will be asking customers to round up their purchase to help kids treated at UPMC Children's Hospital of Pittsburgh.
When you shop at your local Ace Hardware, rounding up your purchase to the nearest dollar is an easy way to change kids' health and change the future in your community.
Customer donations gathered during this holiday season will help kids like Avery, Ace All-Star. Two days before her seventh birthday, Avery was diagnosed with Stage 4 Hepatoblastoma, a type of liver cancer. Avery endured 10 rounds of chemotherapy, a liver transplant, lung surgery, and various other treatments and surgeries in order to get where she is today. Avery, now a healthy and happy 11-year-old, is finally starting to get back into extracurricular activities following her treatment, and she loves to sing and take horseback riding lessons.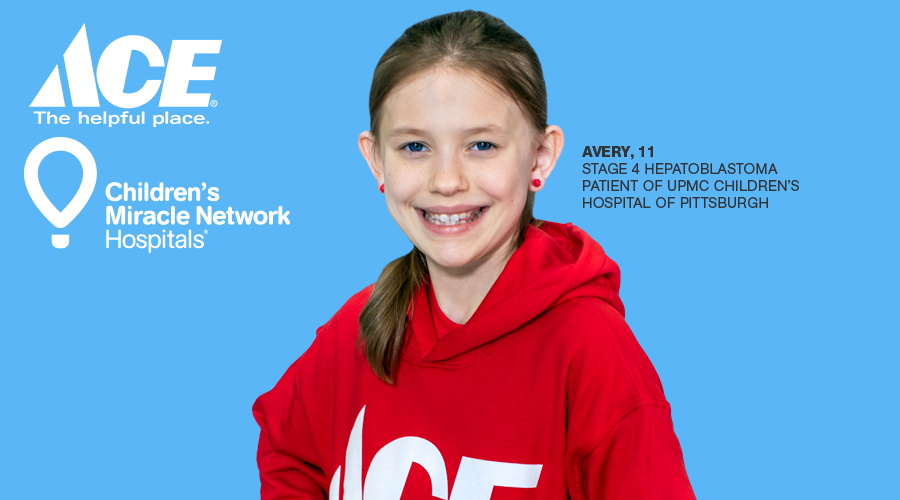 Round Up for the Kids is a great way to give back to local kids treated at UPMC Children's Hospital.
Thanks to Ace Hardware and their generous customers, we can raise needed funds for our hospital and transform how we meet the most urgent needs, saving more lives and protecting our collective future.
When we change kids' health, we change the future – for all of us.